What is Swede Fest?
Swede Fest is a film festival for sweded films! A sweded film is a low-budget, summarized, recreation of a popular Hollywood movie or TV show.

Swede Fest was launched in Summer 2008 in Fresno, California, by Roque Rodriguez and Bryan Harley. Swede Fest is the only film festival dedicated to sweded movies and it's a great way to promote filmmaking in your community. Anyone can make a swede, it's easy and a lot of fun!
LEARN MORE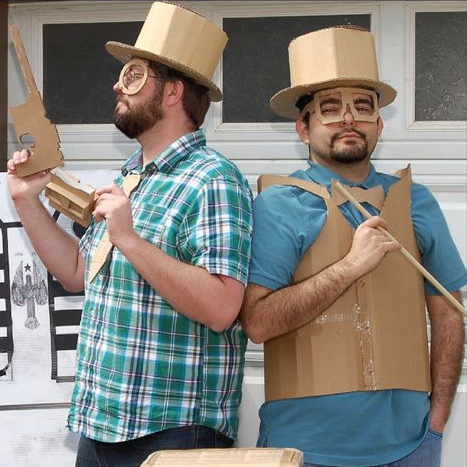 COMING SOON
SWEDE FEST 21
It's time to get started on your next sweded masterpiece! Sweding is simple. Pick your favorite movie and recreate it with whatever you have laying around the house. Send us your sweded film and we'll screen it for you, your friends, family, and the whole world to enjoy!

Entries must be submitted by Sunday, November 28, 2021 at 11:59 p.m. Your films should be no longer than four minutes and be suitable for all ages. There's no cost to submit or attend the screening.

This year, get ready for an all new Swede Fest experience during Fresno's December ArtHop Night, Thursday, December 2, at the CMAC Studios, 1555 Van Ness Ave in downtown Fresno. Seating is limited, so we'll be live streaming the event as well. Stay tuned for more details.
Learn More