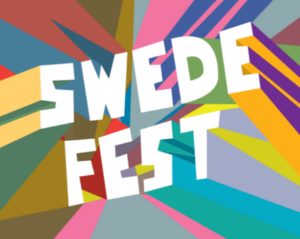 Swede Fest 23
Coming Friday, November 17 to The Tower Theatre / Doors 6:30pm, Films 7pm
Entries due by Monday, November 6 at 11:59 p.m.
What is Swede Fest?
Swede Fest is a film festival for sweded films! A sweded film is a homemade, low-budget, summarized recreation of a popular Hollywood movie or TV show.

This public art project was launched in Summer 2008 in Fresno, California, by Roque Rodriguez and Bryan Harley. Swede Fest is the only film festival dedicated to sweded movies and it's a great way to promote filmmaking in your community. Anyone can make a swede, it's easy and a lot of fun!
LEARN MORE