Swede Fest X – That's a wrap!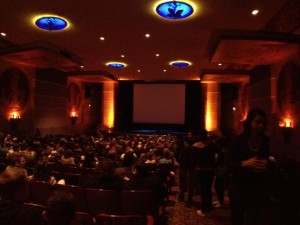 Thanks to everyone who created a swede and who came out for our 10th installment of Swede Fest. We had an estimated 500 people in attendance, our biggest event yet, and we couldn't be happier with how it all turned out. We hope you were entertained and, more importantly, inspired to create your own sweded film. And speaking of that, Swede Fest 11 is coming May 2013, so start brainstorming and stocking up on cardboard now!
In the meantime, we'll be uploading all the films from Swede Fest X here on the website soon!  You might also check out what's going on our with our sister Swede Fests in Tampa Bay and Palm Beach.
Get swedin'!