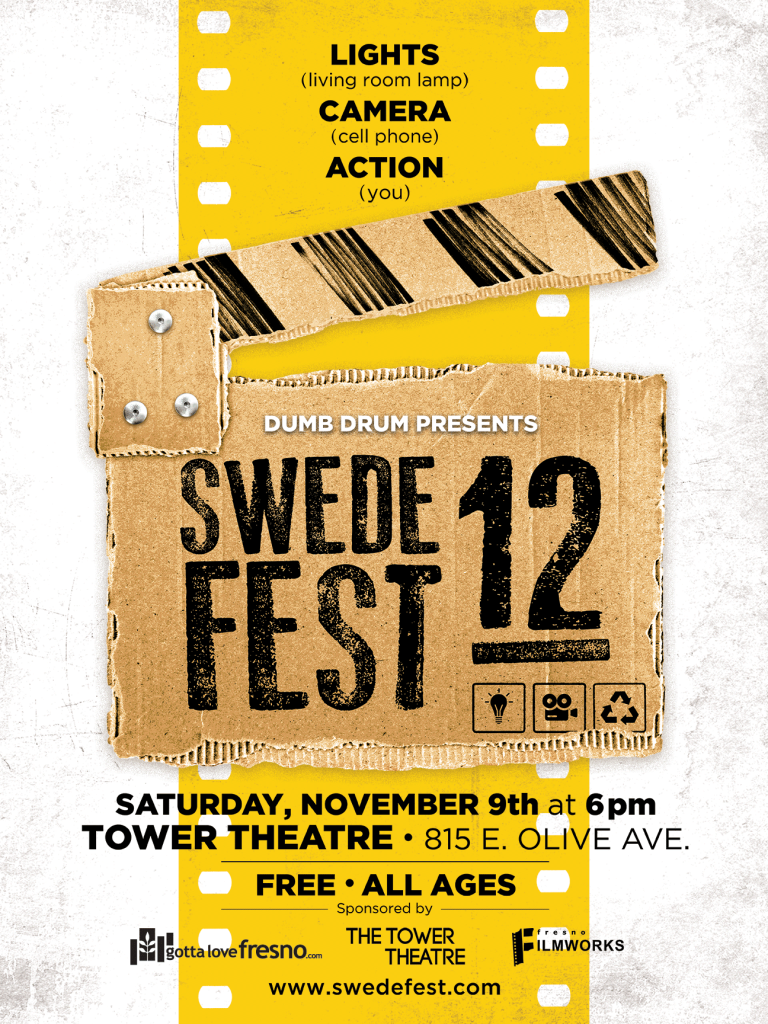 Calling everyone out there with an interest in filmmaking: organizers are seeking submissions for Swede Fest, the only film festival in the world for sweded movies. The twelfth edition of the festival will take place on Saturday, November 9, 2013 at the historic The Tower Theatre (815 E. Olive Avenue) in Fresno. Doors open at 6 p.m., films start at 6:30 p.m. Admission is free.
Swede Fest, an internationally known film festival with several satellite festivals on the east coast, gives everyone who participates the unforgettable experience of seeing their work on the big screen. A "sweded" film is a summarized, low-budget recreation of a popular movie, starring you! "Sweding" takes the best and worst movies that come out of Hollywood and combines them with the creativity and ingenuity of their greatest fans.
Entries are now being accepted for Swede Fest 12 and film enthusiasts of all ages are encouraged to submit. Films must be no longer than four minutes and suitable for all ages. There is no cost to submit.
The event is open to all ages and free to attend thanks to the generous sponsorship of Gotta Love Fresno, The Tower Theatre and Fresno Filmworks.
Prior to Swede Fest 12, at 3 p.m., Fresno Filmworks presents a special screening of Son of Rambow, the award-winning 2007 British comedy-drama about two schoolboys who form an unlikely friendship through their mutual love of cinema and a desire to remake their favorite movie, Rambo: First Blood. Tickets for this special screening are $5 and are available in advance at the Tower Theatre box office or online at fresnofilmworks.org.
…