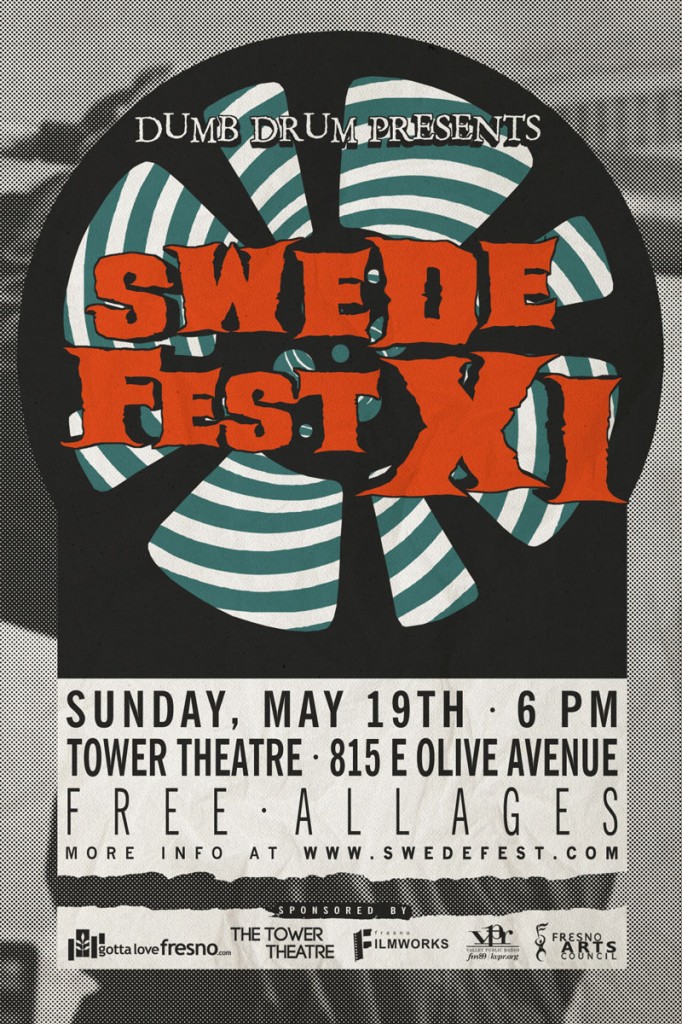 Film lovers rejoice, it's time for the eleventh installment of Fresno's very own Swede Fest. We're returning to the historic Tower Theatre on Sunday, May 19th, doors open at 6 p.m. It's FREE and suitable for ALL AGES. Thanks to our wonderful sponsors for making this all possible: Gotta Love Fresno, Fresno Filmworks, The Tower Theatre, Valley Public Radio and the Fresno Arts Council.
And if that wasn't enough, Fresno Filmworks is screening "Be Kind Rewind," the 2008 feature film that inspired the "sweding" movement, prior to Swede Fest 11 at 3 p.m. at The Tower Theatre. Tickets for "Be Kind Rewind" are $5 and are available in advance online at FresnoFilmworks.org or at the Tower Theatre box office. If you've never seen the film, check out the trailer below!
Just as a reminder, the deadline to submit your entry is Monday, May 13th at 11:59 p.m. so get started and you could be watching your film on the big screen at the festival. Check out our previous post regarding how to enter and if you have any questions, please don't hesitiate to emai us at info@swedefest.com.
We have some more cool announcements coming soon so keep checking back here or follow us on Twitter and Facebook for the most up to date information. See you all on May 19th!…