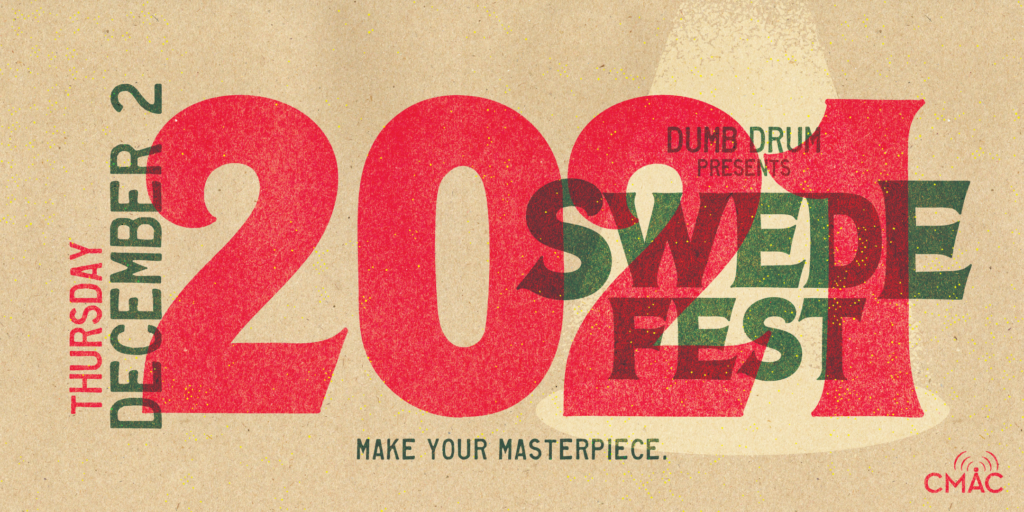 It's time to get started on your next sweded masterpiece! Sweding is simple. Pick your favorite movie and recreate it with whatever you have laying around the house. Send us your sweded film and we'll screen it for you, your friends, family, and the whole world to enjoy!
Entries must be submitted by Sunday, November 28, 2021 at 11:59 p.m. Your films should be no longer than four minutes and be suitable for all ages. There's no cost to submit or attend the screening.
This year, get ready for an all new Swede Fest experience during Fresno's December ArtHop Night at the CMAC Studios, 1555 Van Ness Ave in downtown Fresno. Seating is limited, so reserve your seat today by getting a FREE TICKET.
To get some inspiration from previously submitted sweded films, click here.
You can also see behind the scenes of our last sweded film:
…